International Infection Prevention Week 2023: October 15-21, 2023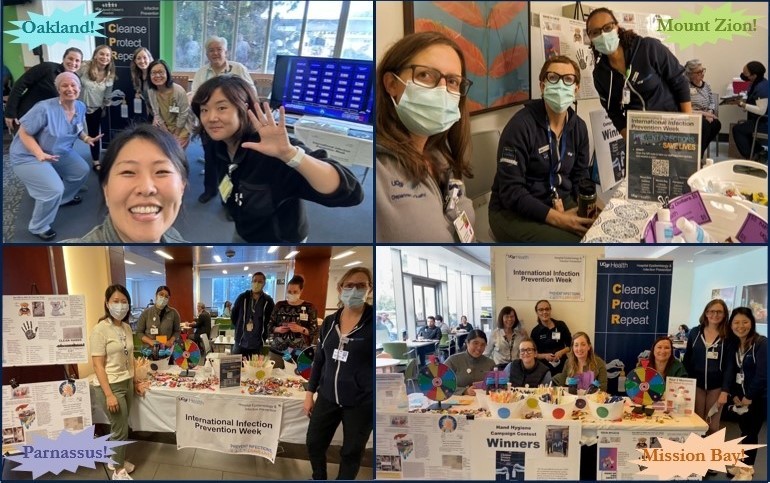 Our Hospital Epidemiology and Infection Prevention (HEIP) Team celebrated healthcare quality and international infection prevention week from October 16, 2023- October 19, 2023 to kickoff our new Prevent Infections, Save Lives Campaign. 
Hand Hygiene events were hosted at each health campus, Oakland, Parnassus, Mount Zion, and Mission Bay. Staff, patients, and visitors answered trivia questions and played games to test their hand hygiene knowledge and win prizes.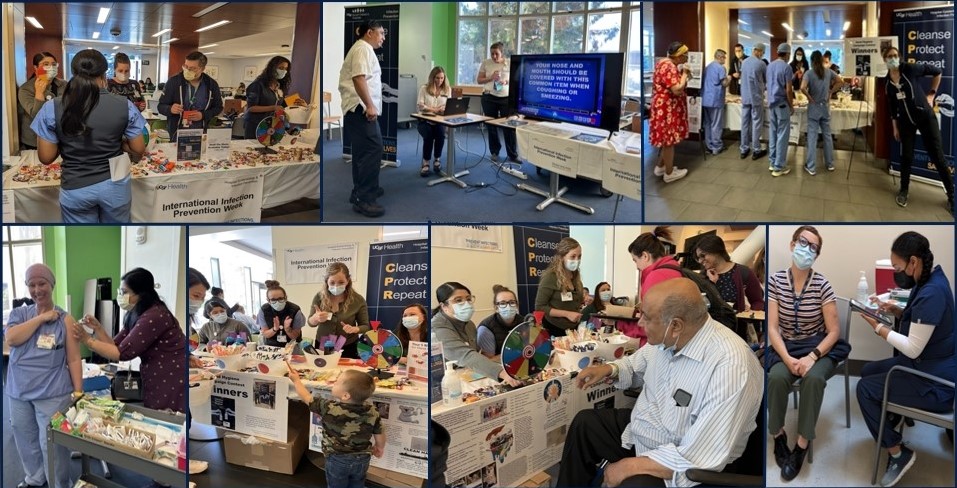 World Hand Hygiene Day: May 5, 2023